Engineered Timber Flooring Installation - Vincent's Floors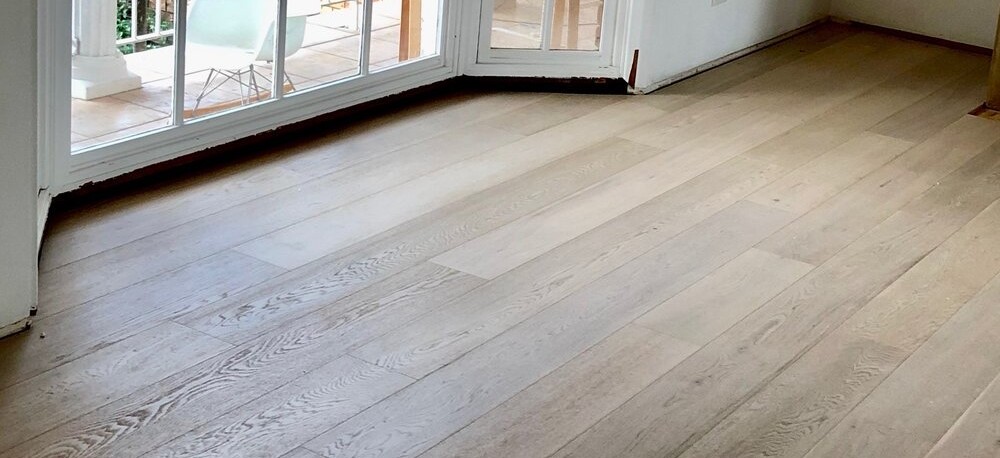 Engineered Timber Flooring Installation - Vincent's Floors
Vincent's Floors have been servicing Newcastle, Hunter Valley, Central Coast, Port Stephens and surrounding areas for over 10 years now and have built up an excellent reputation as one of the best local flooring fitters. Have a look on google at our 5-star rating and see some of our happy customers. Our installers are fully trained and experienced and have public liability insurance, commercial insurance and work cover insurance. This means we are fully covered and so are you in case of any unlikely problems. You can rest assured you're not dealing with a fly by night outfit who will do a runner at the first sign of trouble.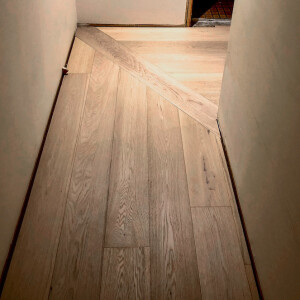 Engineered flooring is pre-finished, which makes installation the first and last step to a finished floor. It can also be more cost-effective. The process is very simple and efficient. You choose your flooring (with advice and guidance from us if necessary), it's all prefinished so once it's installed it's a finished floor. Usually this consists of a tongue and groove style board that is glued down. The installation takes one to two weeks depending on the size and shape of the area.
Many people wonder whether engineered wood flooring scratches and how long it lasts. We only use the highest quality flooring with premium finishes and so it can last for up to 80 years if looked after. Engineered wood flooring is very durable but due to its top layer of hardwood, it can scratch and dent like real wood if abused.
Engineered wood flooring has more resistance to moisture levels than solid wood flooring so it is an excellent choice for bathrooms and kitchens.
This type of flooring is also ideal for those who are on a tight budget or are strapped for time. Another benefit is that it is easy to disassemble if you ever need to move and want to take it with you.
To give you an idea of the possibilities available, have a look at our matte-finished European Oak floor in the gallery.
If you're not sure whether to choose engineered flooring or timber flooring, then give us a call and we'd be happy to talk you through the pros and cons of both materials.
Vincent is one of the nicest guys I've dealt with in years.... good listener and patient. Very particular with his work and it's of a very high standard. Would deal with him again. KCorp ★★★★★
Vincent was reliable, professional, knowledgeable and did an amazing job with our flooring. I can highly recommend Vincent. Nicole Gajewski ★★★★★
---
Services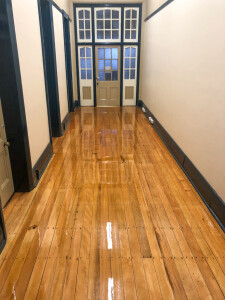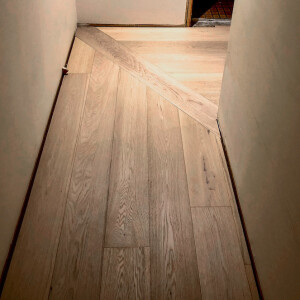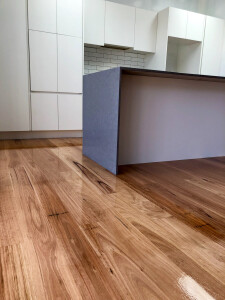 Here to Serve You Contact Us
With over 10 years' experience in the flooring business, Vincent's Floors are Newcastle's premier timber flooring and sanding firm.
With a 5-star google rating, you can be sure that customer satisfaction is top of our list of priorities.
Get in touch today using the contact form below, to tell us how and when we can help you.